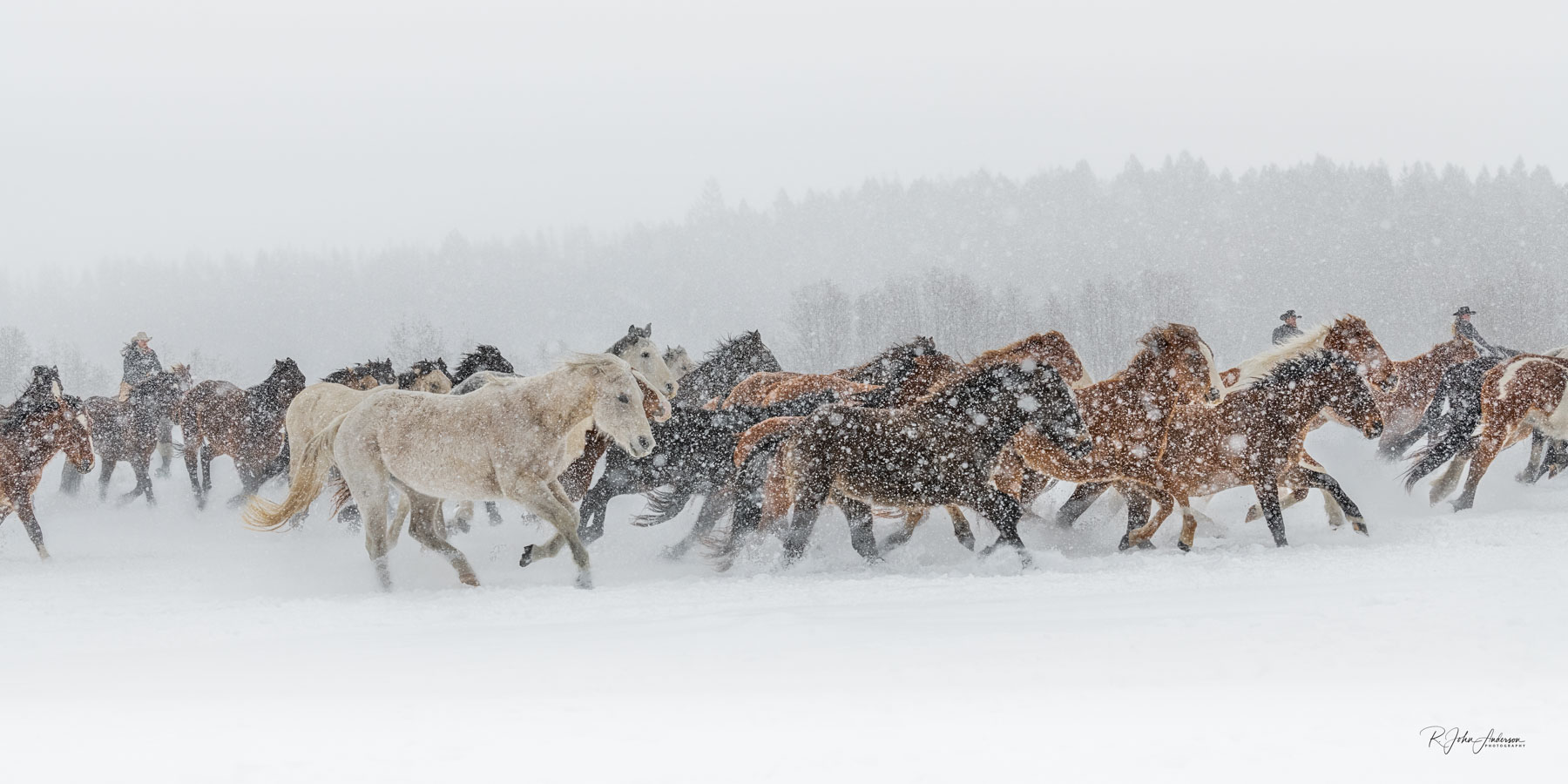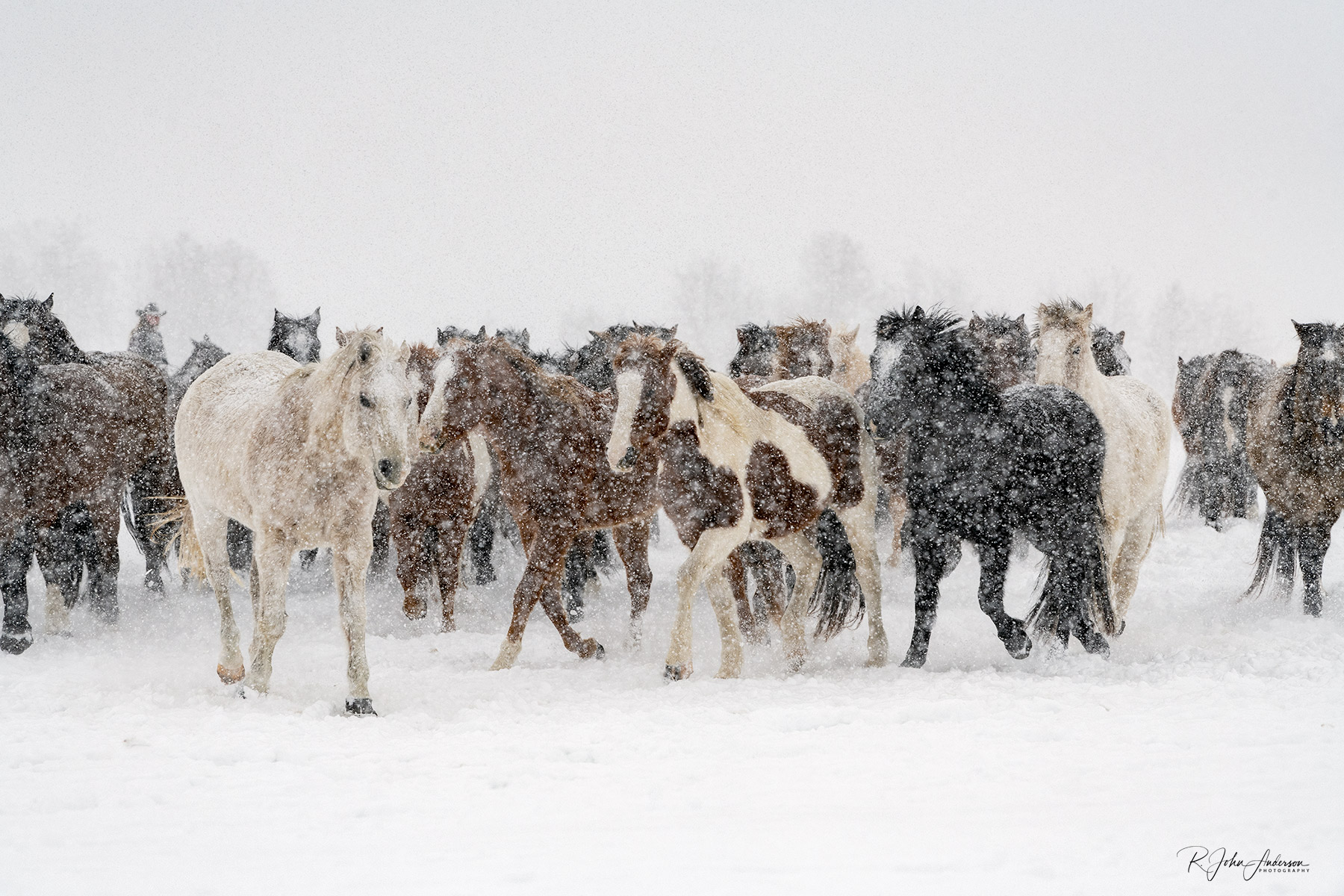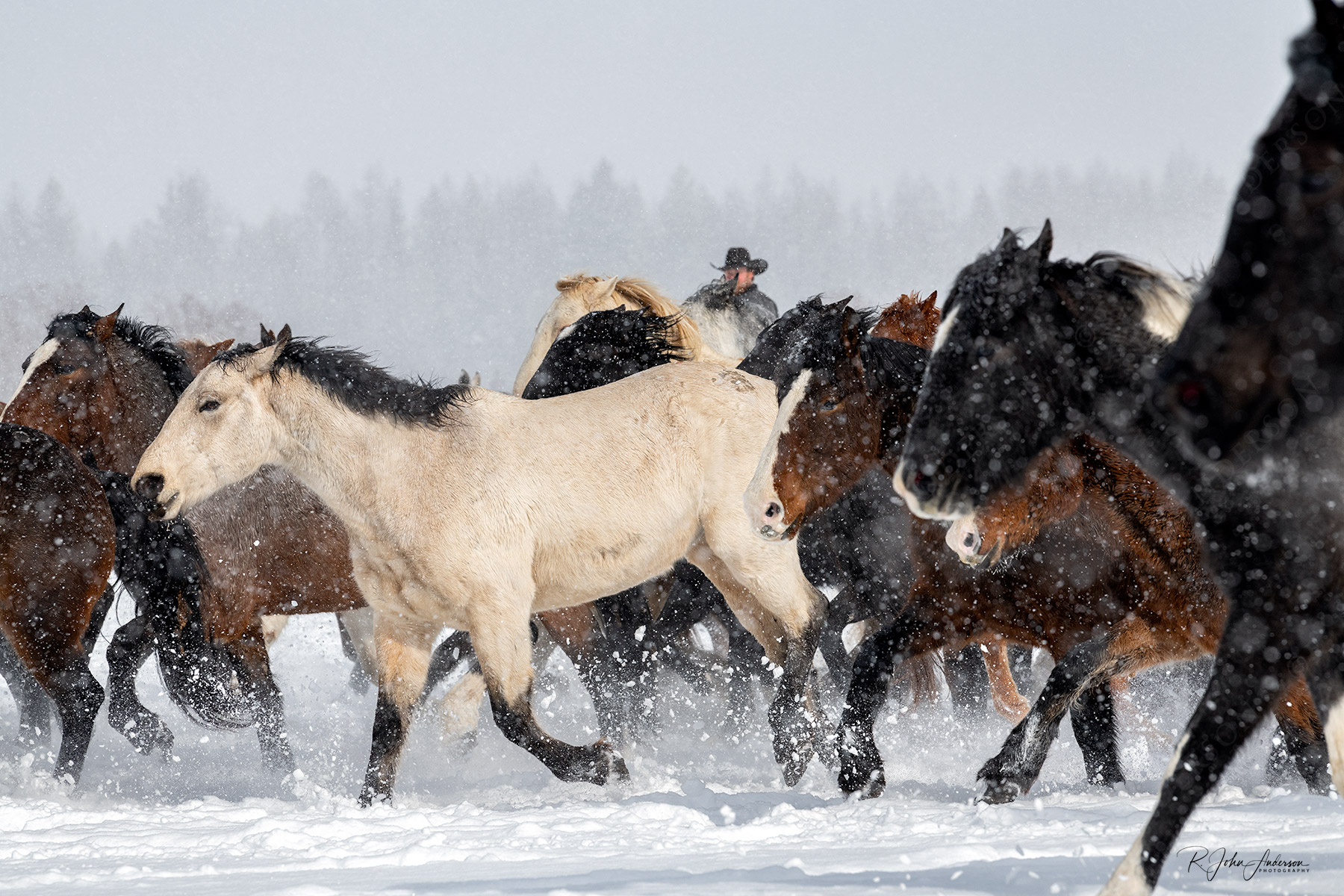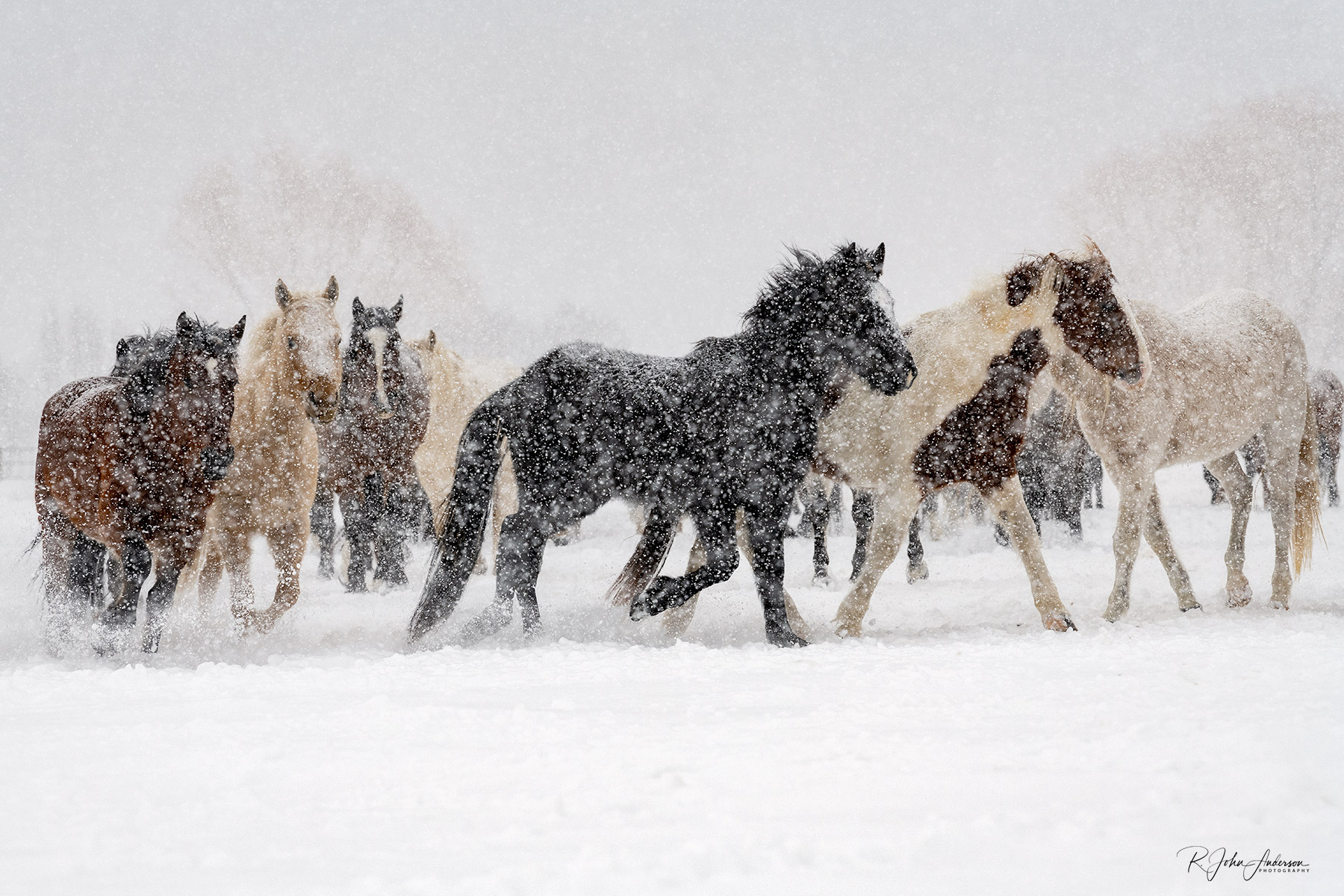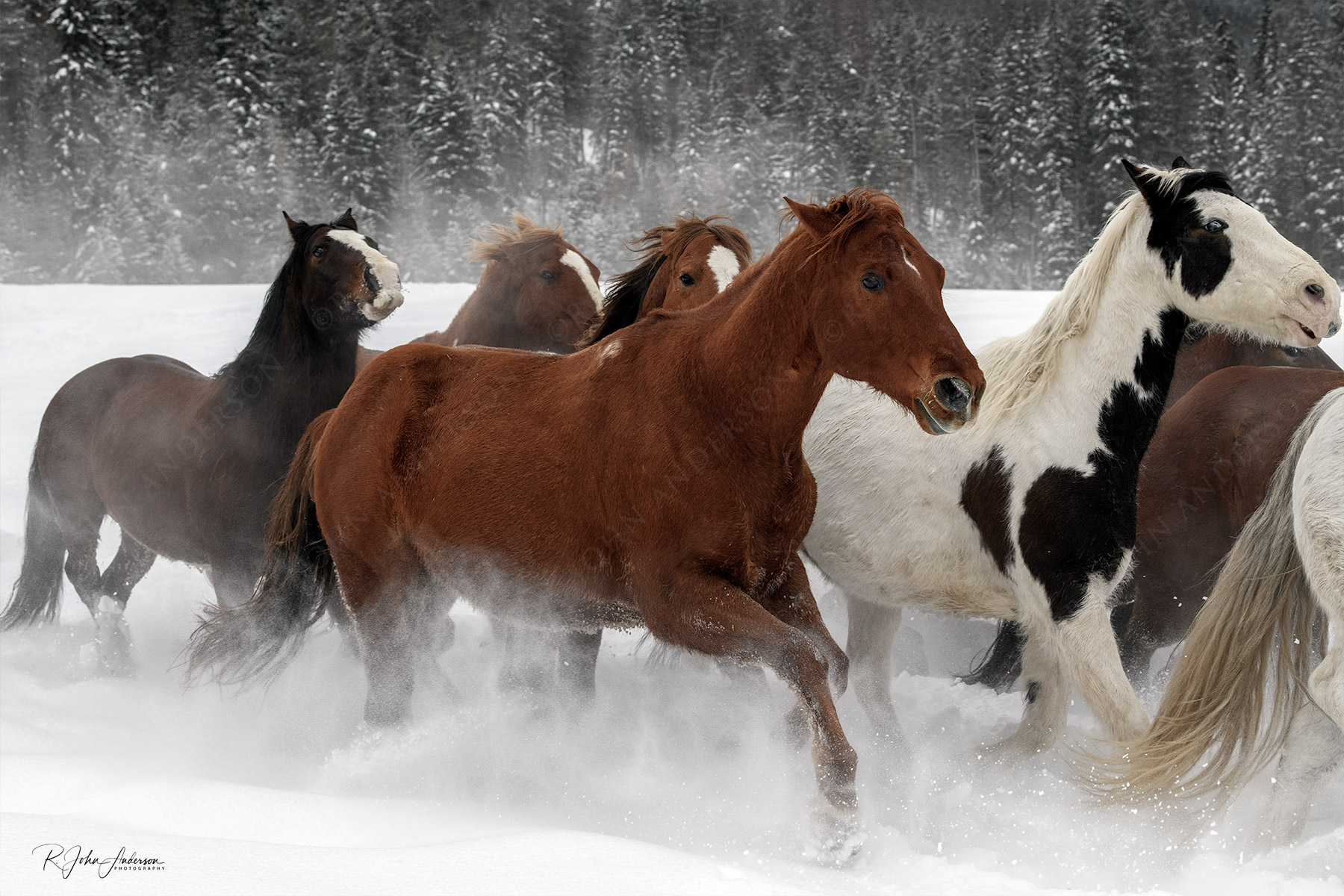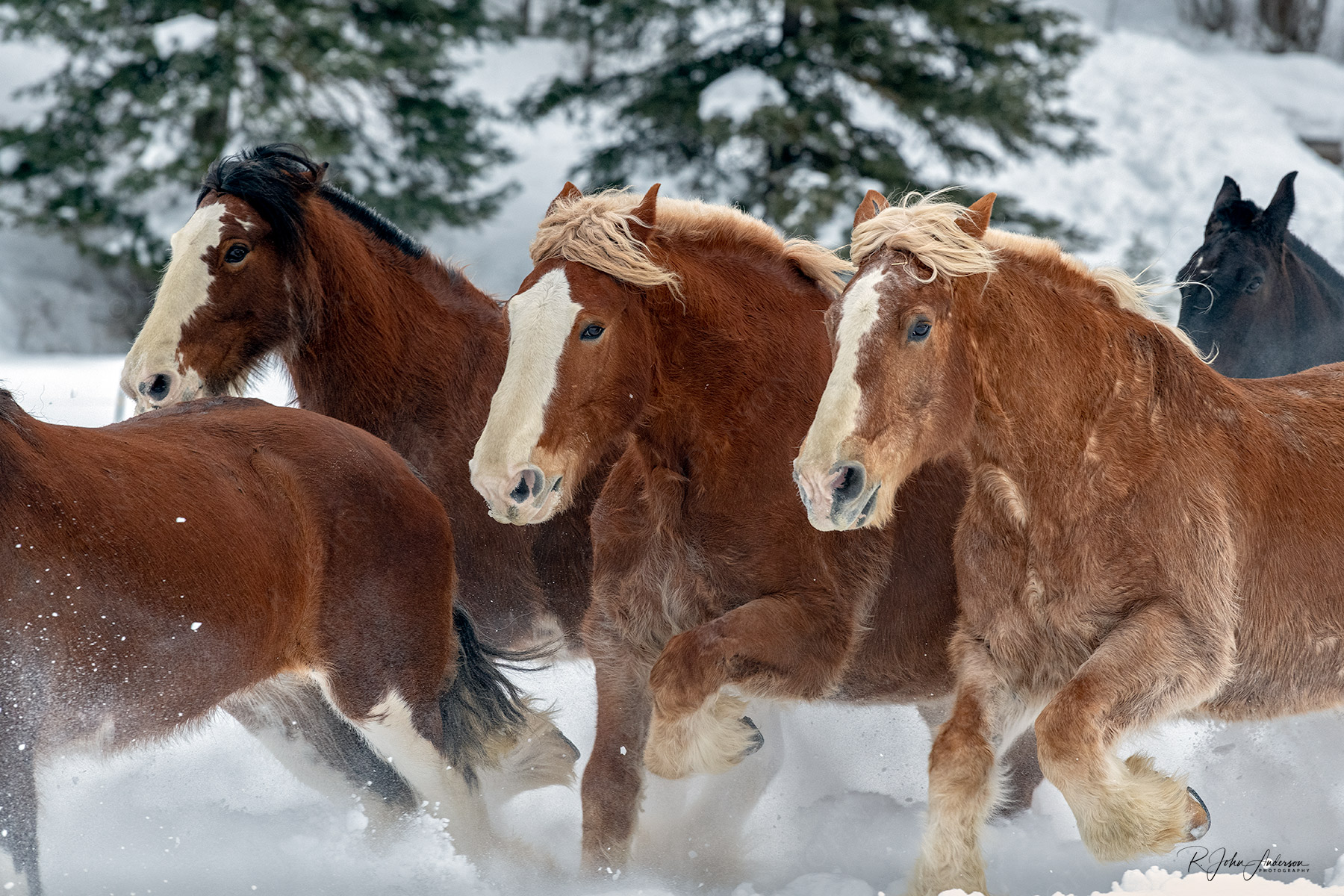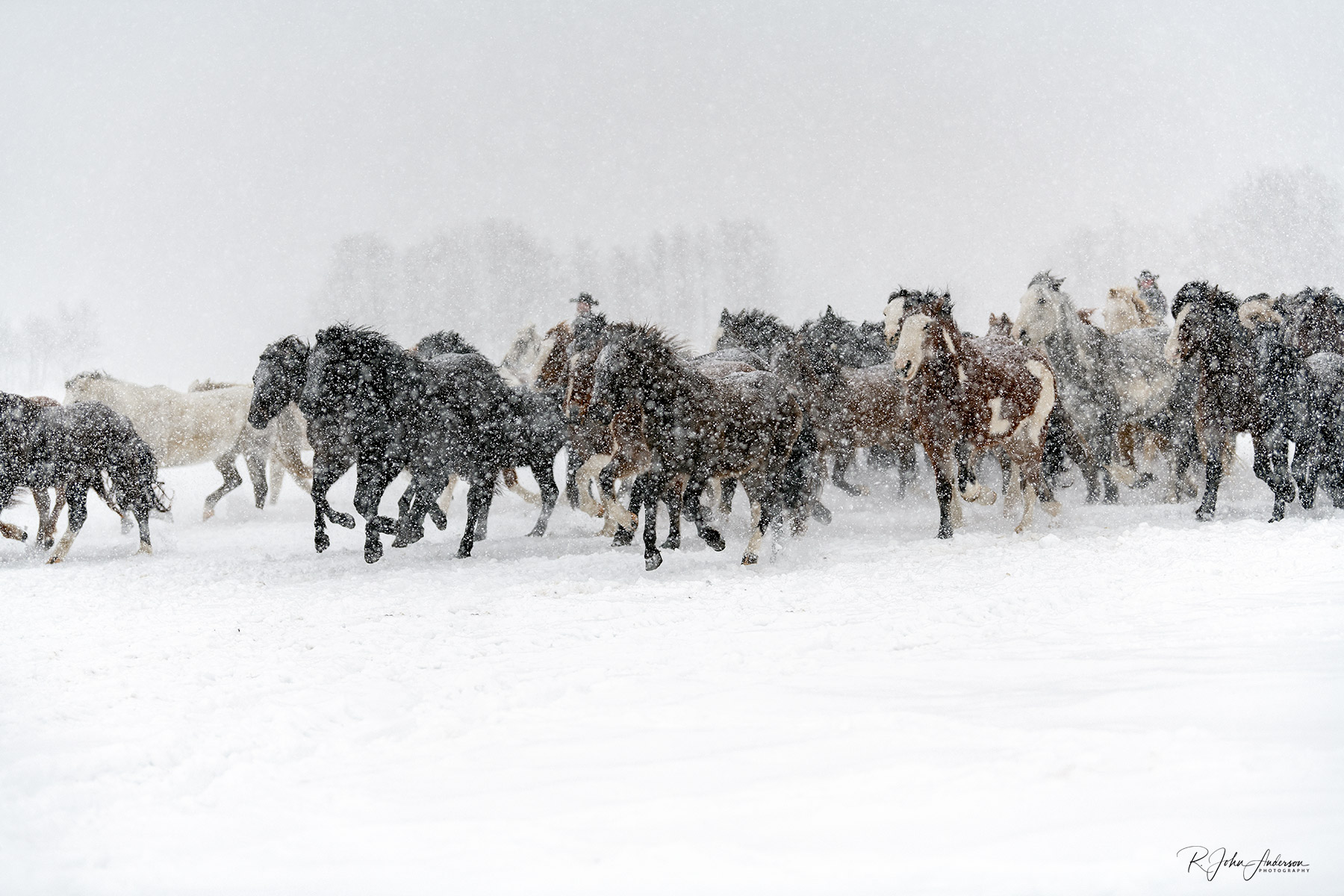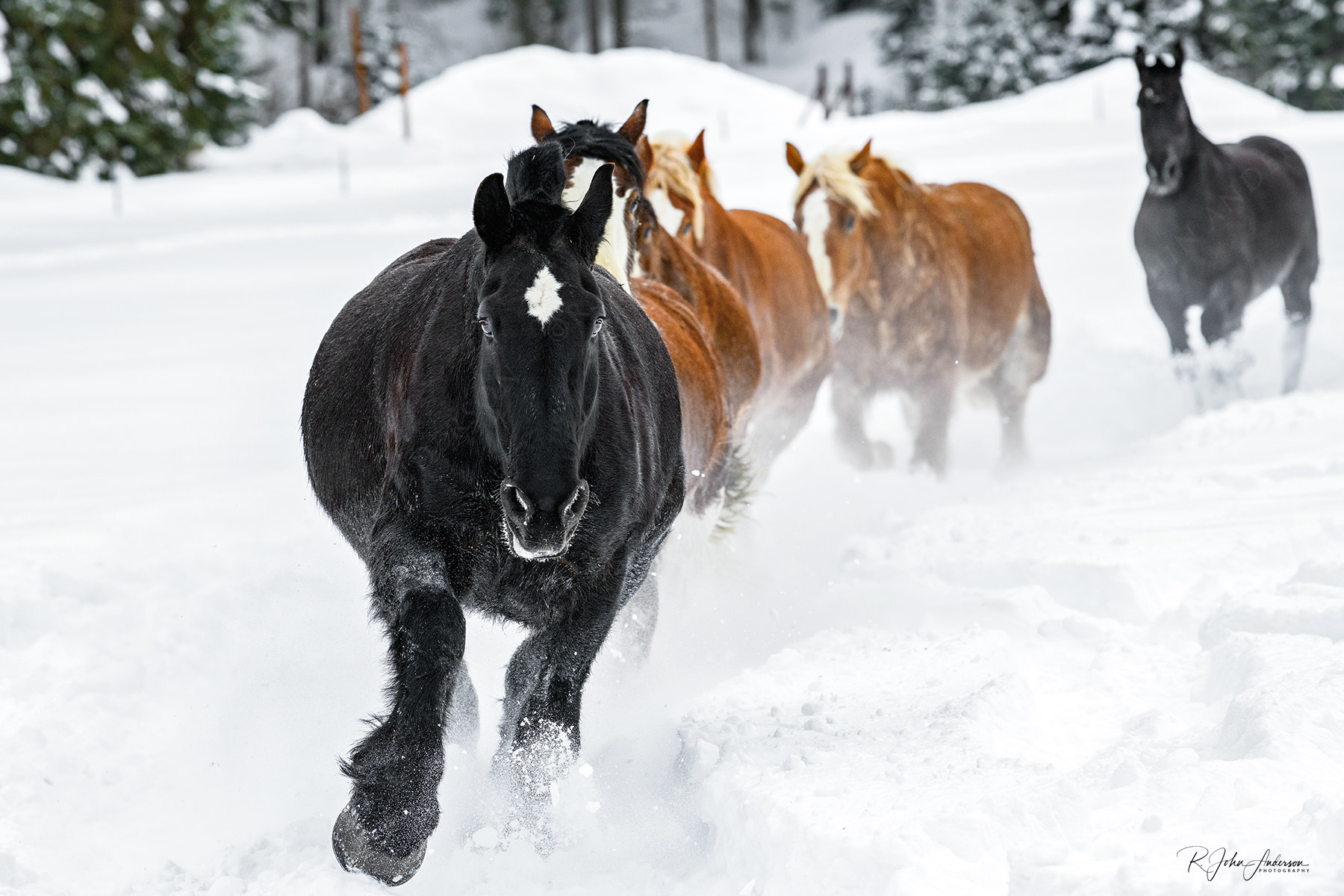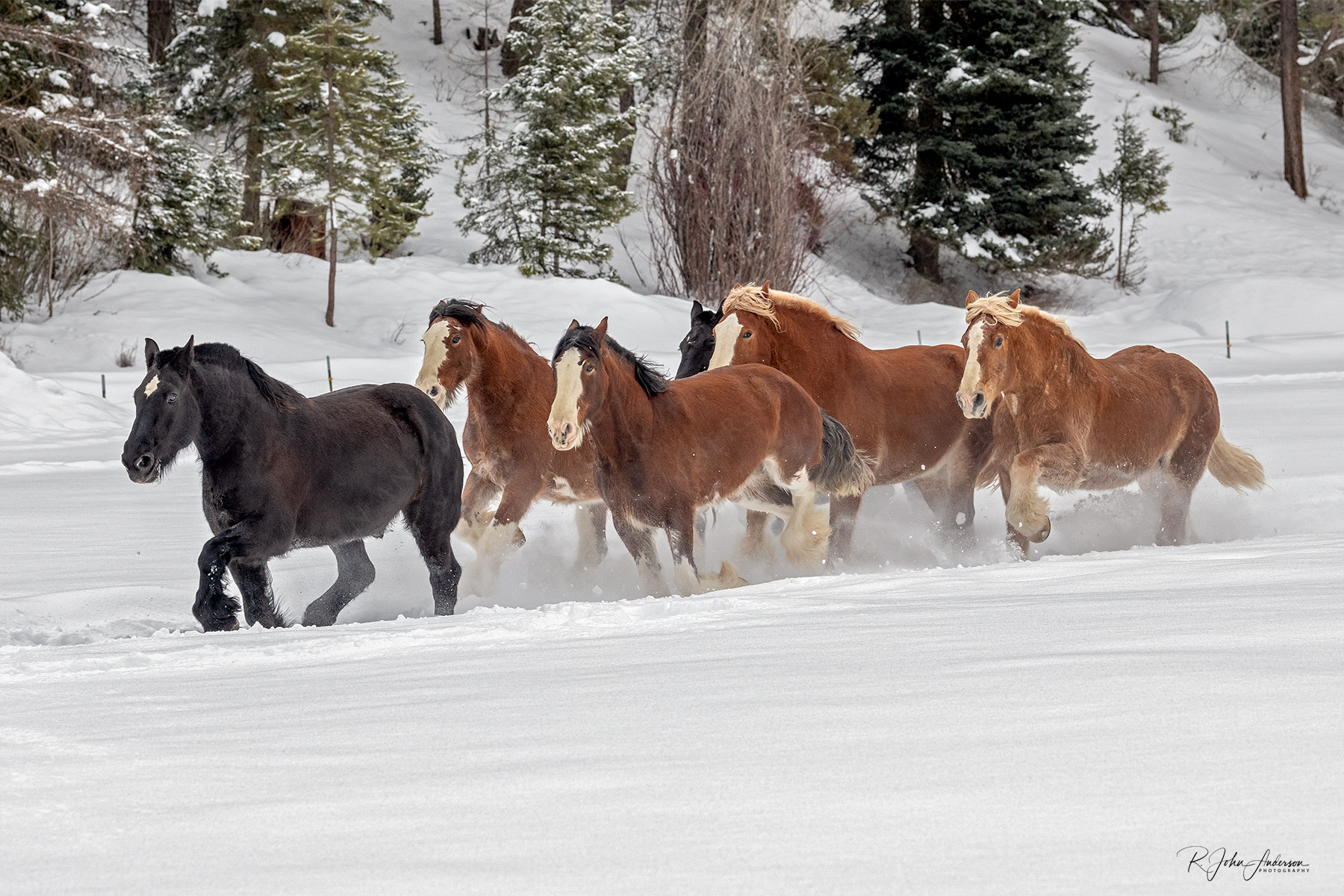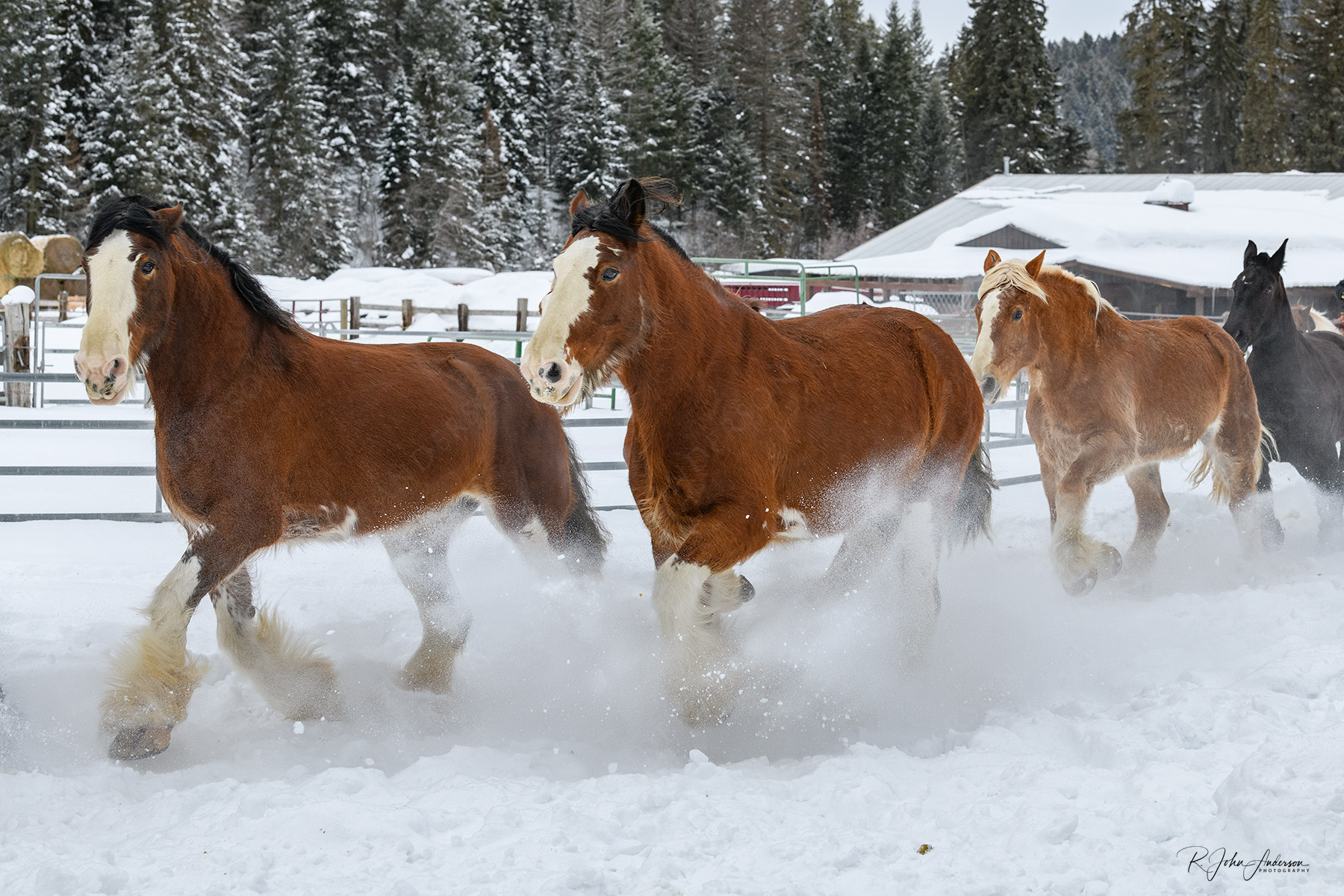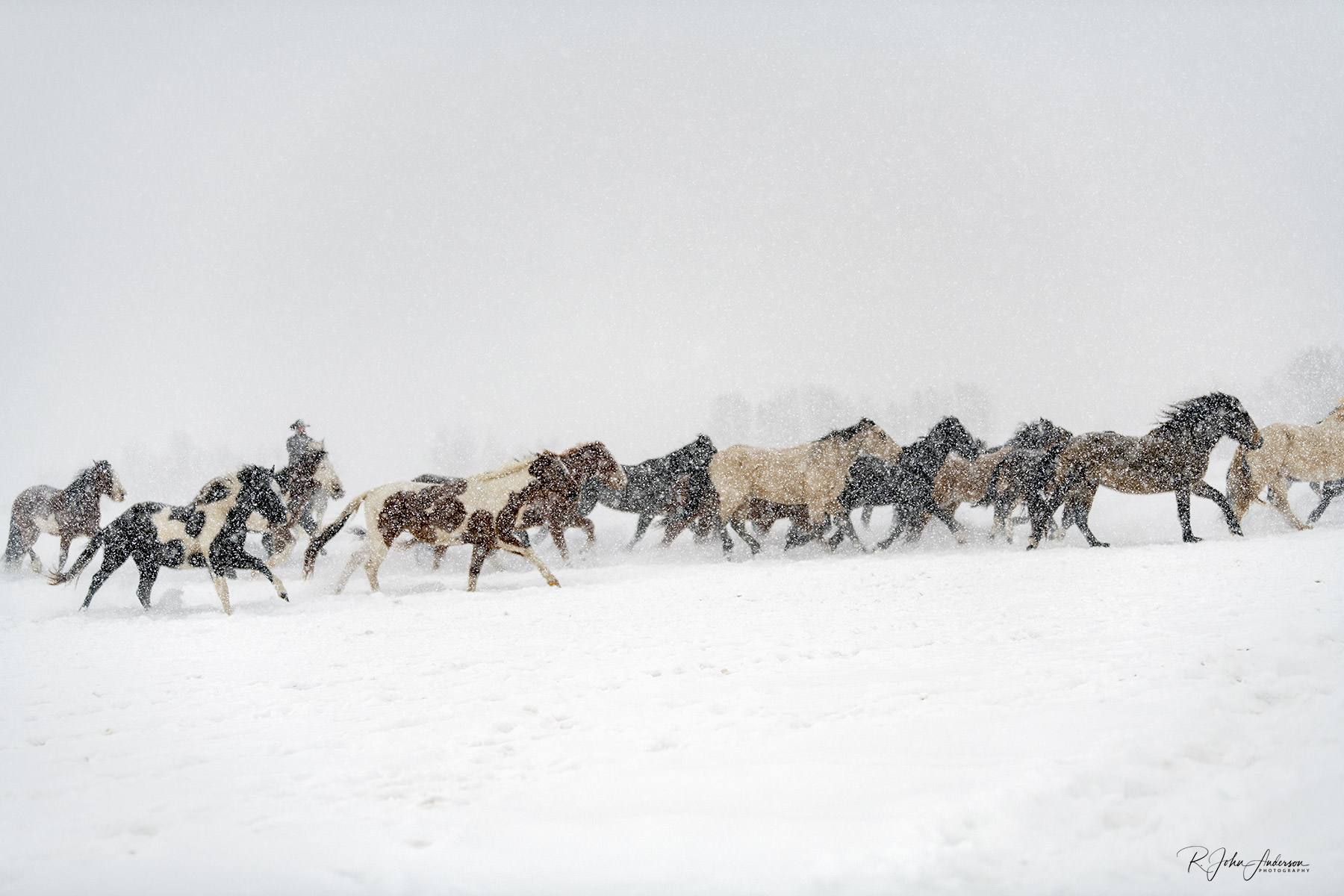 WINTER ROUNDUP
This series is taken from a winter roundup in Montana. The amazing power and grace of these horses is impressive to see and when these prints are done in a large-format panorama style on brilliant aluminum you can almost feel the power of their thunder right in your own home (or office).
This series features two large-format 36" x 72" (3' x 6') panorama prints, one of which is shown above – this is also one of my top 5 prints.
FINE ART PRINTS
Surfaces: Fuji Metallic Pearl, LUMACHROME HD or Brilliant Aluminum
Finishes: Print only, framed or under acrylic glass
Sizes: 24" x 30" ... 36' x 72"
Editions: Small-format open and large-format limited editions available